The Spanish poultry sector is recognized abroad both for its products, synonymous with quality, flavor and reliability, and for the professionalism and excellent service offered by its producers and the entire value chain.
Therefore, one of the main objectives of the Avianza Export section is the promotion of the poultry from Spain and our companies in international markets, as well as promoting our exports.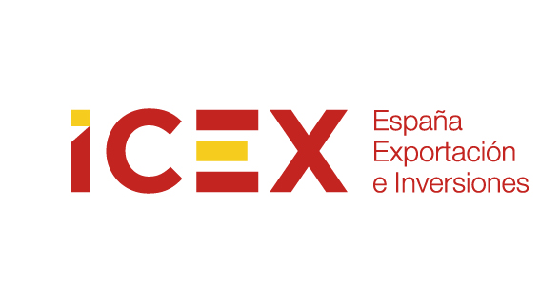 Our challenge is to expand and consolidate relationships with countries that are highly attractive to our industry, both in Europe and in other markets with great potential such as the United Arab Emirates, Qatar, China, Philippines o Japan, among others.
Among the initiatives undertaken by AVIANZA, is the promotional campaign agreement signed with ICEX -The Spanish Institute for Foreign Trade-, which allow us to launch important initiatives for the dissemination, training and promotion of our exquisite poultry products abroad (see news).
At Avianza we also defend the interests of the Spanish poultry sector before the main political and economic institutions, including the European Commission, with active participation in associations such as AVEC, the largest European group of companies in our industry.
If you want to know more about Avianza Export's activity, do not hesitate and get in touch with our team.
CONTACT
Polígono Industrial Bajo Aragón s/n
31382 Mélida (Navarra)

948 74 68 68 47
Carr. de Logroño, Km.12.7,
50180 Utebo, Zaragoza

976 79 20 27
Carrer Quintana, 3,
08416 Bigues i Riells, Barcelona

938 65 65 95
Carretera de Cuéllar-Olmedo, km 21, Av San Miguel, s/n, 47420 Íscar, Valladolid

983 61 17 50
Camino de Batres, s/n,
28950 Moraleja de Enmedio, Madrid

916 09 40 04 04
Calle Toledo, 3,
28223 Pozuelo de Alarcón, Madrid

918 89 06 17
Calle Valportillo Primera, 12,
28108 Alcobendas, Madrid

988 36 94 00
Pol. Ind. Mijares, Calle Onda, 10,
12550 Almazora, Castellón, Castelló
Ctra. Cedillo, 1,
45212 Lominchar, Toledo

900 200 901
Pol. Ind. Montes del Cierzo, A-68, Km 86-31500 Tudela (Navarra)

948 84 81 81
Polígono Industrial El Segre, Parc 604-605, 25191 Lleida
Ctra. Zeneta, 15,
30130 Beniel, Murcia

968 60 65 00
Polígono Industrial de Pedro Abad, Calle de los Industriales, 16,
14630 Pedro Abad, Cordoba

915 98 28 26
Veïnat de La República, 26
17843 Palol de Revadit, Girona

972 17 03 88
Ctra. CM 4003, Km 12.
45593. Bargas - Toledo

925 35 95 95
Polígono Industrial Onzonilla, 3 Parc G 9,
24231 Onzonilla, León

987 25 00 00 00
Parcela, Calle Polígono Industrial Romica, 218B, Av. D,
02007 Albacete

967 21 08 61
Carrer Zona Industrial D, 5,
43529 Roquetes, Tarragona

913 80 13 26
Ctra. Comarcal, 339,
41620 Marchena, Sevilla

955 84 78 79
Ctra. Cobeja km 1
45290 Pantoja (Toledo)

925 55 42 49
Pol. Ind. San Fernando II, C/ Sierra de Albarracín 7.
28830 San Fernando de Henares (Madrid)

916 74 99 66