Why you should include turkey in your holiday menus

Turkey is one of the most versatile white meats available due to its excellent combination of health and flavor. In addition to being a meat with a great quality-price ratio, it can be used to make dishes to show off at Christmas celebrations.

Chef Damián González, executive chef of Dos Cielos restaurant, and AVIANZA, Spanish Interprofessional Association of Poultry Meat, detail all the possibilities and benefits of turkey, as well as the best techniques to prepare it and the side dishes that best combine.

The 3 reasons to prepare turkey this holiday season

First of all, it is one of the healthiest and tastiest white meats. It has a low fat and cholesterol content, but a great presence of proteins of high biological value (essential amino acids necessary for the organism) and vitamins of the B group. All this combined with its great taste and all the cooking and preparation possibilities it offers.

Precisely, this versatility makes it possible to show off with any dish prepared with this meat. Stuffed turkey, for example, is an eye-catching, tasty and hearty dish, which is a perfect accompaniment to any Christmas lunch or dinner.

And, thirdly, it is worth highlighting its great value for money, something that is highly valued, especially in these times of economic instability and uncertainty. As Jordi Montfort, secretary general of AVIANZA, explains, "turkey meat adapts to any type of budget, without having to give up flavor or quality. The packaging that gives any dish prepared with this meat guarantees the enjoyment and delight of all diners".

The cooking secret for a perfect stuffed turkey

One of the most appropriate preparations for the Christmas holidays is, without a doubt, stuffed turkey. For it to become the star dish, in addition to choosing Spanish meat with a European quality seal, it is essential to know the basic cooking and carving techniques, as well as the garnishes that go best with it.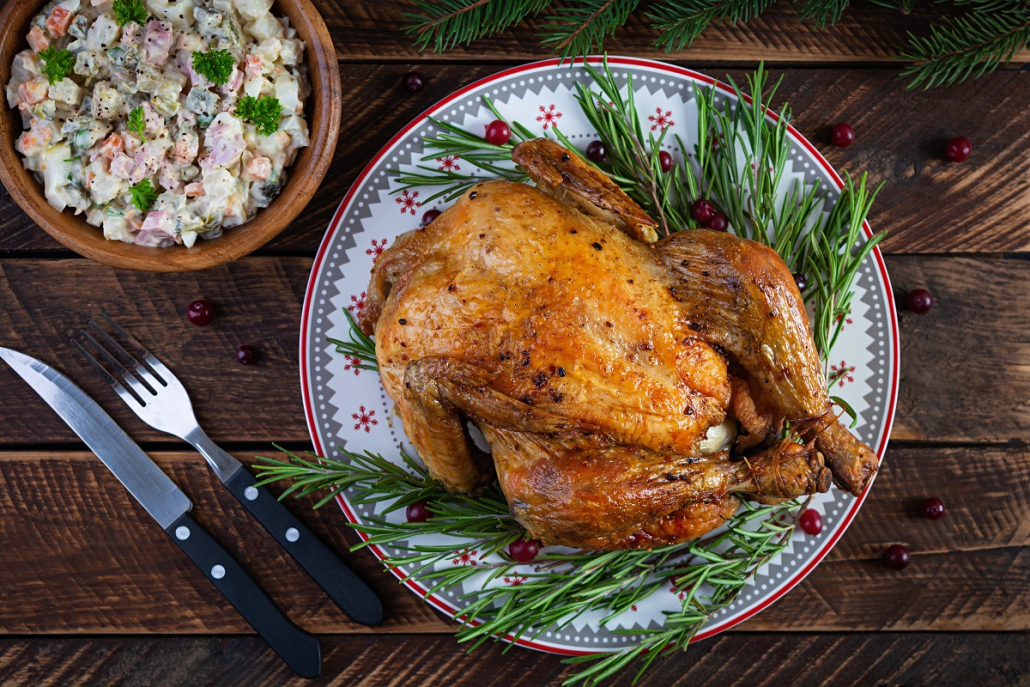 Cooking keys:
In advance: Stuffed turkey is a dish that requires time and preparation prior to cooking. It is important to take this into account when planning its preparation.
Hydration: the meat must be hydrated to make it juicy. To do this, the ideal is to make a brine by placing the turkey in a large bowl, cover it with a mixture of cold water and salt and leave it to marinate in the refrigerator for at least 2 hours.
Marinating: the next step is to prepare a mixture with which to marinate the turkey for at least 8 hours. This mixture can be made with wine (better white) and orange juice, and add salt, pepper and spices to taste.
Stuffing: this is the touch that will turn the turkey into a more special dish. Before adding the stuffing (which will be to taste), it is recommended to first add melted butter. Likewise, once the turkey is stuffed, it can be buttered on the outside, season with salt and pepper and add the broth in which it has been marinating.
In the oven: on the oven tray, with the breast side up and covered with aluminum foil, it is time to cook it. It is necessary to calculate one hour for each kilo of turkey, that is to say, if it weighs 7 kilos, 7 hours of baking will be needed. The recommended temperature is low, between 120 and 140 degrees.
During baking it is important to continue moisturizing the turkey, with its own juices and the marinade, and to turn it over several times so that it is well done on all sides.
Once it is ready, it is recommended to let it rest for at least half an hour.

Carving:
Tools needed: a sharp knife, a board to serve as a carving surface, tweezers, clean hands and some skill.
The first thing to do is to separate the thighs.
Next, the breast, separating it from the bone to which it is attached and then filleting.
The last thing to do is to plate using the tongs.
Garnish and sauces:
The perfect complement to make this dish even tastier. Turkey, being a meat that combines very well with all kinds of flavors, accepts many options.
The most traditional: mashed potatoes are the most typical option. Parmesan can be added to give it a special touch. It is also usually accompanied by sweet potato, vegetables such as cabbage and red fruit sauce, which goes very well with this meat.
The sweetest: applesauce is another of the garnishes par excellence for turkey. The sweet and salty contrast is a success.
In its own juice: among the most successful garnishes is the so-called Gravy sauce, which is the juice that the turkey has released and with which we have watered it during all the hours of baking. It is strained before serving (optional, if you want the sauce to be thick, add flour while hot and stirring to avoid lumps).
The most sophisticated: mushrooms confit with truffle; arugula, walnuts and cheese salad; or pineapple in its golden juice.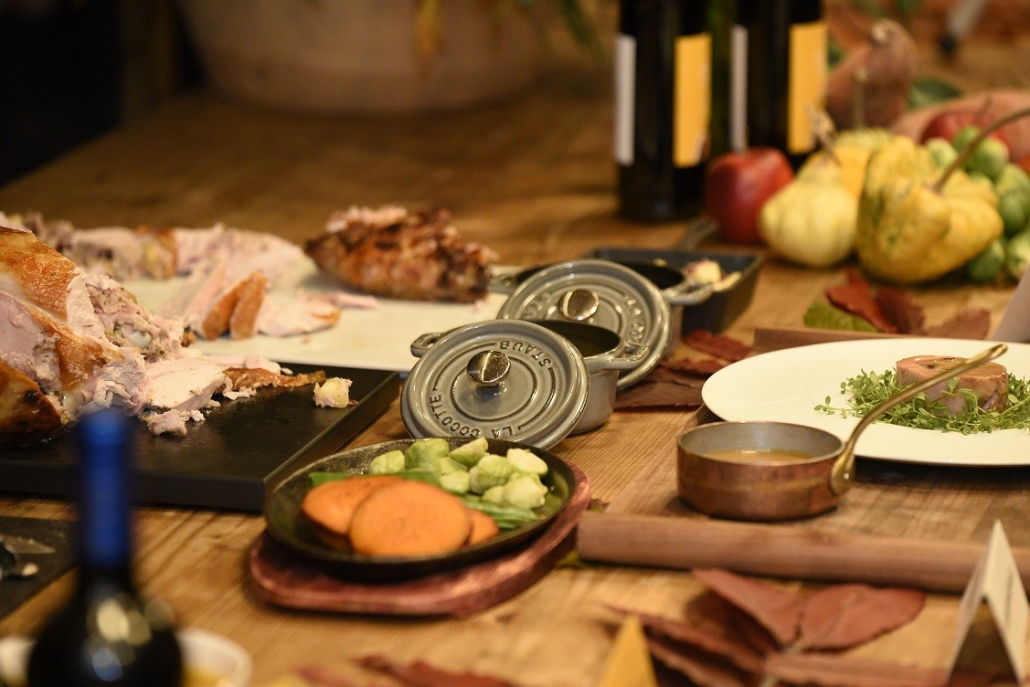 And for the following days? Everything is used from the turkey
Another great feature of roast turkey is the infinite number of recipes that can be made with the leftovers. Nothing can be thrown away from this lean meat. From the skeleton for a delicious broth, to the leftover meat for croquettes, cannelloni or a Caesar-type salad to compensate for the excesses. With turkey it is possible to carry out perfectly the so called "kitchen of use", so necessary in these times of economic uncertainty.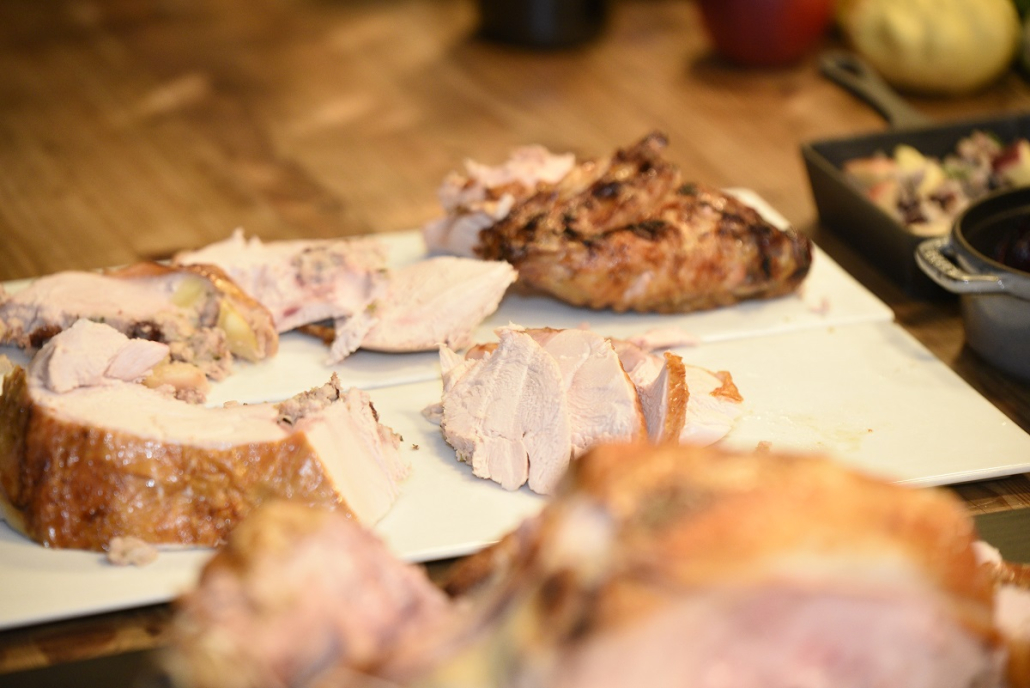 https://avianza.org/wp-content/uploads/2022/12/Pavo-relleno-para-las-celebraciones-navidenas.jpg
800
1200
Avianza
https://avianza.org/wp-content/uploads/2020/06/logo_b.png
Avianza
2022-12-14 15:14:00
2022-12-14 15:15:21
Why you should include turkey in your holiday menus