AVIANZA bets on KM.0 in the second edition of its Ephemeral Restaurant at the Gourmets Exhibition

The interprofessional once again organized an event at this gastronomic fair to highlight the value of poultry meat in the space of the Ministry of Agriculture, Fisheries and Food and Food of Spain, with the renowned chef Fabián León as master of ceremonies. 
This year Avianza wanted to give prominence to consumption and products of proximity, sustainable and that boost the local economy. 
Journalists, influencers, Avianza associates and industry professionals in general were able to taste innovative poultry recipes in a fun "blind tasting".
Madrid, April 19, 2023 - The 36th edition of the Salón Gourmets has once again had an ephemeral restaurant dedicated exclusively to Spanish poultry meat within its walls. Avianza, the Spanish Interprofessional Association of Poultry Meat, and after the success of the 2022 edition, wanted to highlight the poultry sector once again by opening the Avianza Ephemeral Restaurant at the Ministry's stand. This time, the interprofessional has focused on the local product.  
With the message Restaurant Efímero KM.0, Avianza wanted to promote the consumption of products produced by local farmers in local companies and thus highlight the quality of Spanish products, also helping to protect their economy.  
"We have more than 5,000 poultry farms in Spain, so there is practically one 20 kilometers from your home and meeting the highest standards and quality controls required by Spanish and European legislation, therefore, do not hesitate to consume Spanish poultry meat, it benefits us all. This is the message we want to send to society" said Jordi Montfort, secretary general of Avianza and added that "in these critical times for the sector we have to get consumers to bet on our meat, which is synonymous with excellence and sustainability". Poultry meat is the most consumed meat in our country -more than 750 million birds of Spanish origin are consumed per year-. In addition, we are one of the main producers of poultry meat in Europe. 
To achieve this goal, the interprofessional opened its restaurant to journalists, influencers, associations and industry professionals, so that all of them could enjoy a cutting-edge menu without leaving IFEMA and under the command of the television chef Fabián León. 
Aves de España Blind Tasting
Those attending the event were able to experience a "blind tasting" where the chef prepared three original recipes with chicken, turkey and quail, but without revealing which type of meat was used in each one. After the tastings, the guests could vote for the meat used in each recipe, a doubt that was revealed at the end of the event. 
The recipes that the attendees were able to taste were: 
Chicken bread with homemade butter and mandarin salt (we use the skin of mandarins and oranges).
Cream of pea pods cream with smoked turkey and dill
Coca of quails in pickled sauce and sage of Aranjuez.
These preparations were made by Fabián León, finalist chef of the first edition of Masterchef, who promotes easy, fast and healthy cooking at home, as well as the "kitchen to make the most of it". 
This event was organized in collaboration with the Ministry of Agriculture, Fisheries and Food and Food of Spain, and was attended by more than 60 people. 
The 36th edition of Salón Gourmets, Europe's No. 1 quality food and beverage fair, opened its doors on Monday, April 17 and will continue to host more than 1,500 gastronomic firms and 37,000 top-quality products until Thursday, April 20.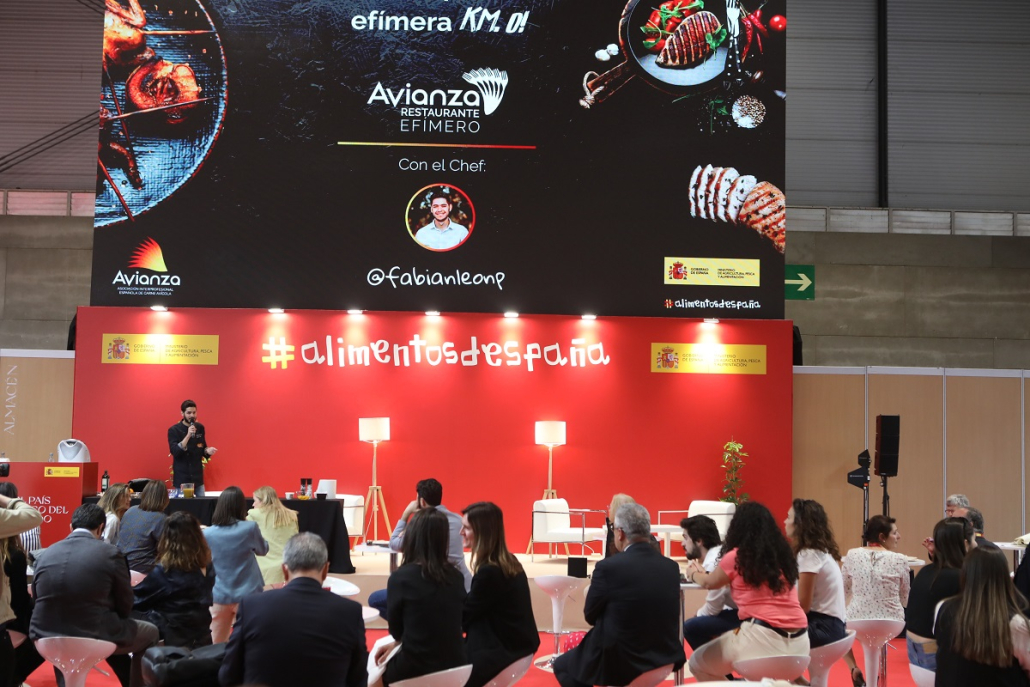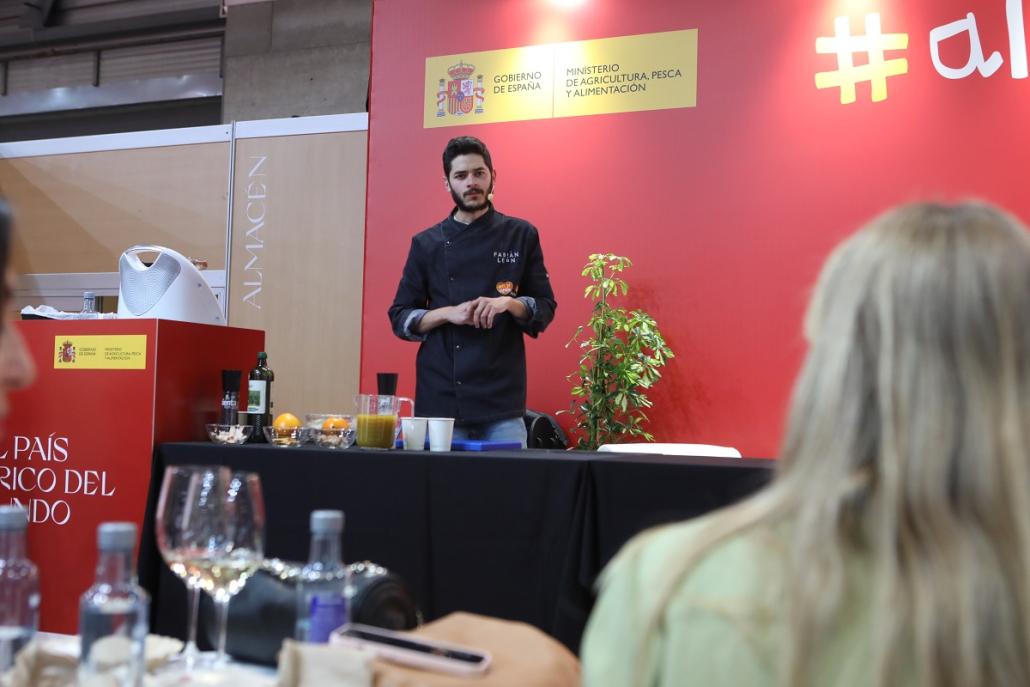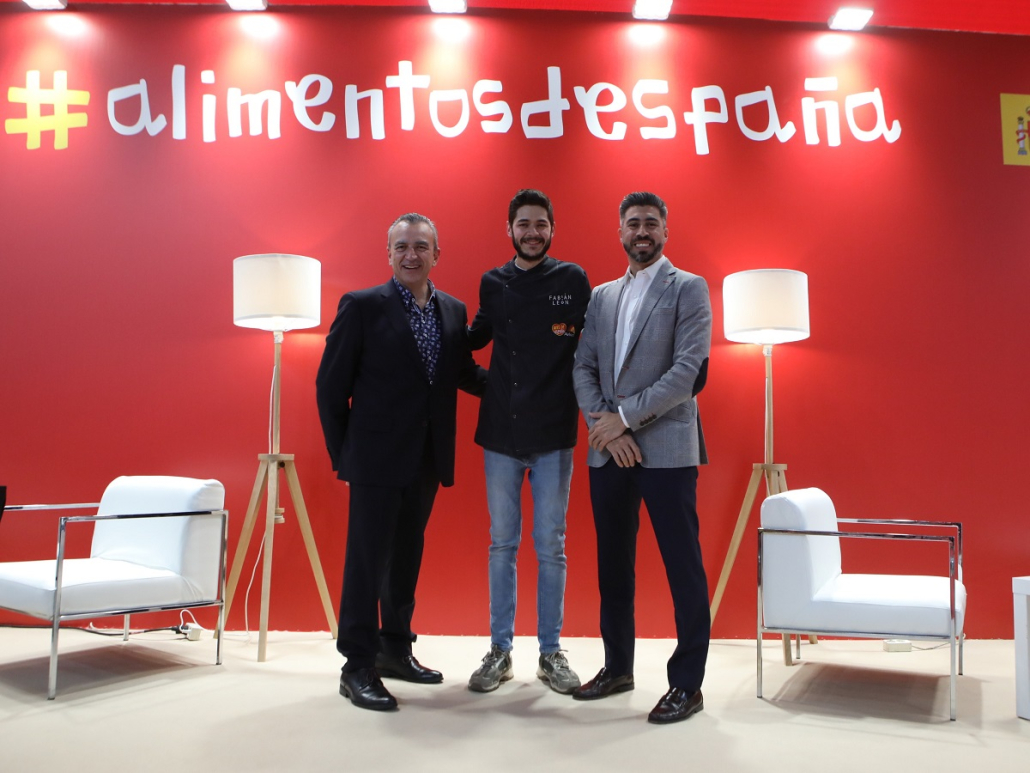 Josep Solé, president of Avianza, chef Fabián León and Jordi Montfort, secretary general of Avianza.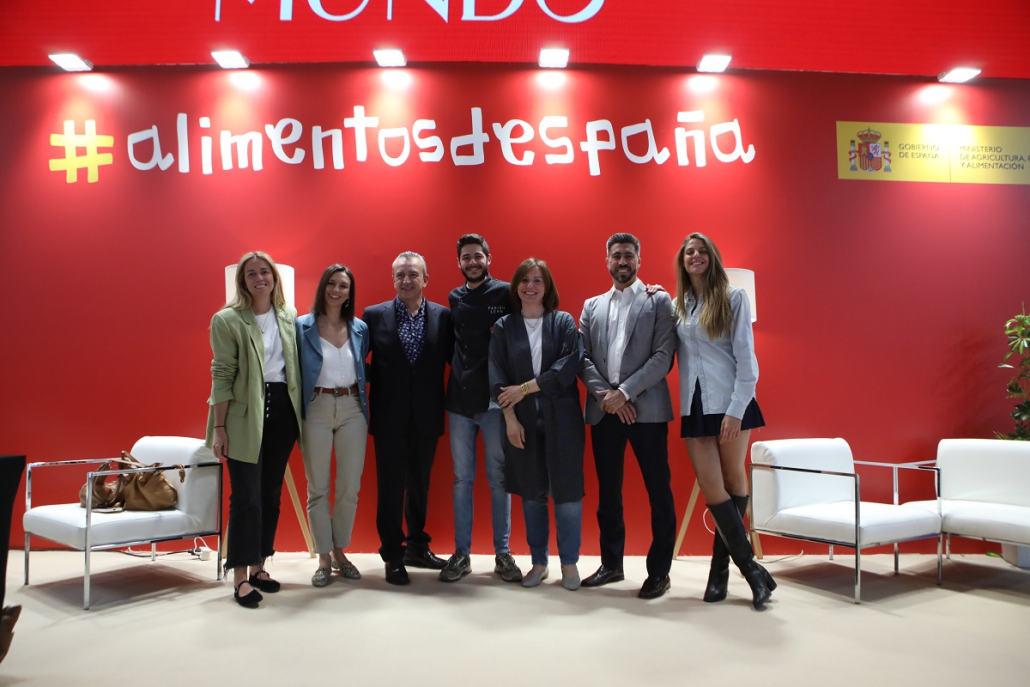 Josep Solé and Jordi Montfort with the invited gastronomic influencers.
https://avianza.org/wp-content/uploads/2023/04/Restaurante-Efimero-Avianza-en-el-Salon-Gourmets-2023.jpg
800
1200
Avianza
https://avianza.org/wp-content/uploads/2020/06/logo_b.png
Avianza
2023-04-19 15:18:23
2023-04-19 15:18:25
AVIANZA bets for the KM.0 in the second edition of its Ephemeral Restaurant at the Gourmets Fair